Our Laboratory
The ORTUS lab serves as the core center for our research and manufacturing processes, ensuring that quality is never compromised while searching for breakthrough technology and formula to constantly improve our products and services.
ORTUS laboratory has five main objectives:
Effective Extraction of Plants Active Ingredients

Stringent 'N' Innovative Formula

Research & analysis base on skin's cytology (In-depth physiology cellular study & analysis)

High Tech manufacturing & packaging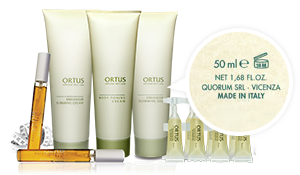 ORTUS work closely with our esteemed and world-renowned partner, Quorum SRL, to bring you skin care solutions that boast high efficacy and safety. Quorum SRL is based in Vicenza, Italy, which hosts state-of-the-art laboratories in collaboration with research institution SOCIETA AGRICULTURAL COOPERATIVE – renowned for its innovative research and development of active ingredients in medical botany. 
ORTUS is actively in collaboration with the Italy contingent on the latest trends and market information on specific needs of contemporary women.

TIAVDO (Man Made) Cultivated field, Italy "2450 meters above sea level"
Italian government have listed ORTUS Medicinal plant cultivation as the country's protected area, where illegal collection is strictly prohibited.
Planting and production process underwent strict organic certification recognized by Europe and America's agricultural practices, which proves the crop are not only pollution-free but also helps preserve the earth.
Respect the environment for plantation is the most basic requirement of "Organic" cultivation. Besides soil and water being the 2 most important elements, different crops each require different nutrients and trace elements. Pure spring water, rich in minerals, micro-organisms are used to irrigate organic plantation. High quality organic soil must be completely free from pesticides and chemicals for five years.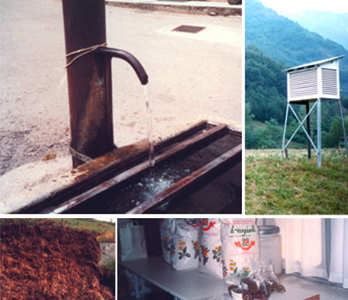 Extraction of Active Ingredients
Every medicinal herbs contains different active ingredients, having their own uniqueness, characteristics usage. Generally, active in- gredients are gathered in certain parts of a plant, such as leaves, branches, flower buds, fruits, roots, stems, etc.
Plant essence (extracts) after disintegration, are divided into 3 cate- gories: liquid, wet and dry materials. As these plant extracts contain high quality of active ingredients, large amount of them are used by beauty & pharmaceutical industry for optimum results.
Plant Cells & Human Cells
The biochemistry structure of the human skin and botanical products are similar. The absorption of botanical plant extracts and natural ingredients forms the treasury of the human skin structure.
Biochemistry structure of human skin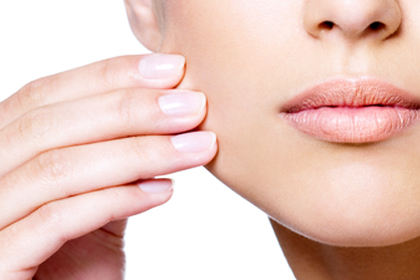 About Your Skin
Do you know? SKIN is the largest organ of the human body. Besides covering the whole of our body, skin also plays an important role providing protection to the organs. The skin structure consist 3-layers is simple yet complex; Epidermis, Dermis, Subcutaneous Tissue. With layers of fats, the subcutaneous tissue protects the upper layer cells. Dermis, being the central layer contains collagen-protein, microtubules, nerves, follicles, sweat and sebaceous glands. The upper most layer, Epidermis, plays the role of cells renewal and metabolism. Different individual faces skin problems of their own as the lifestyle between each individual varies
Eyes
Dark eye circles, saggy eye bags are often caused by accumulation of excretion due to fatigue eyes.
The Need of Protein
Skin loses its radiance, dry flakes, unsmooth, sagging cheeks, wounds unable to heal, pigments and wrinkles surfaced, acne problems arouse.
Lipase and Fatty Acids
Temperature, humidity, insufficient sleep weakens and decreases the secretion of fatty acids. Skin's resistance ability reduced, helps reproduction of bacteria, red-swollen and inflammation occurs, resulting to pustules and acnes.
Photosensitivity
Sunscreen with high degree of chemical contains may combat against sun rays but also increases sensitivity degree of skin. With high probability of severe sunburns and post-pigmentation problems even after erythema subside.
Causes of Sensitivity
Factors leading to skin sensitivity include climate changes, animal hair, pollen, stress, emotional instability, wrong choice of skin care products, excessive electro-induction (RF), skin dermasion and dry skin, etc. As skin loses large amount of water, natural fatty acids reduces; skin feels hot, red-swollen and chapped, tight, flaky and rough to touch.
BODY CREAM
Skin's epidermal layer provides protection for our body, resistance to unbalanced pH and hydro-loss. Combat against external aggression, friction, environmental compression. While the elasticity and density of epidermal cuticles relies on protein and nutrients supply, therefore, it is a daily essential to apply moisturizers and nourishing creams to fortifies our skin from dryness and ageing.
Product Characteristics
Vision to strive to make our skin care of a safe and comprehensible concept has embarked ORTUS continual research and extensive understanding on the development of medicinal plants and skin biology. Together with latest innovative technology, ORTUS offers a myriad of organic-based products designed to pamper every inch of skin to perfection.
Unflinching persistence on organic-cultivation methods and non-industrial pollution in ensuring active ingredients harvest are at its prime peak
For Asian skin, specially formulated according to Asian weather-climate, humidity and even eating habits
Suitable for men and women of all ages
Effective solution to different skin problems; especially sensitive skin
Products are put through safety tests and various stringent clinical tests to ensure high tolerance degree
Skin analysis, careful yet precise products recommendation by professional Beauty Therapists
Products are divided into Home Care & Professional Use to achieve desired results
Products of appeasing fusion to modern urbanite
Offers a complete range of products for each needs
With No chemical preservatives added; product color and smell may differ due to seasonal period from origin – Italy